It is December!! And it is going to be 65 degrees today...WTH?? I know, I am not complaining at all since I have lived in Colorado long enough to know that the cold is going to come soon. So bring it on, just please bring some snow with that, please! I'm getting the itch to go skiing, but can't with no snow. I'm thinking golf might be my winter sport..Let it snow!!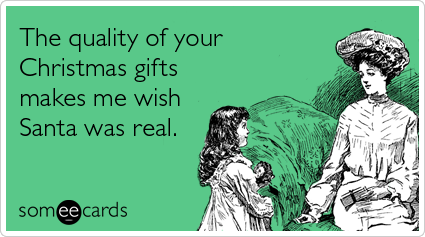 Is anyone good at Christmas shopping?? I really suck and I am trying to figure out what to get my family for Christmas because of course they don't want anything. Oh and they are opposite of me, they golf, drink wine, and enjoy the indoors. If my dad wants something, he buys it. My mom says she never wants anything, but of course she'll be mad if there is nothing under the tree for her from me. My brother is a little bit easier, but I usually get him clothes or a gift card and I his closet his bigger than mine. So I think I might resort to pinterest and see what I can find to make. How lame, but its the thought that counts right? I'm probably one of the least crafty people out there, which is why pinterest is out there, for lame people like me who can barely use a glue stick. I'll keep you updated on what I find, this could be super hilarious.
So I love paleo desserts. I really think for the most part they are better than regular full sugar, gluten full desserts. Of coures paleo desserts have the same rules, only in moderation. These brownies were close to impossible to have just one of! They are amazing and probably one of my favorite paleo desserts I have made to the day. On top of that, they are super easy to make too. Great dessert for Christmas, which I think I intend on making this one for my family. Especially, since my mom rocks and told me she bought some kitchen appliances I'll see soon in the mail. SCORE!! More cooking for all of you :-)
RECIPE:
Magic Brownie Bars from PaleOmg
INGREDIENTS:
FOR THE BROWNIE LAYER:
15 dried medjool dates, pitted
¼ cup coconut oil, melted
2 tablespoons coconut flour
3 eggs, whisked
¼ cup unsweetened cocoa powder
2 tablespoons raw honey
1 teaspoon vanilla extract
¼ teaspoon baking soda
¼ teaspoon baking powder
pinch of salt
For the top layer
Instructions
Preheat oven to 365 degrees. I did 375, my little oven didn't go to 365 :-(
Now add your dates to the food processor and begin to pulse until you get a clumpy paste, it won't take long.
Then add your coconut oil and cocoa powder to the food processor and puree until well mixed and it has become smoother.
Then add your eggs, coconut flour, honey, vanilla, baking soda and powder, and salt and puree until smooth.
Grease an 8×8 baking dish with some extra coconut oil, then pour in your brownie mix and smooth out throughout the dish. I of course only had a circle baking dish, but it worked!
Now make the top layer. Add your shredded coconut, coconut oil, coconut butter, and honey to a bowl and heat in the microwave. Just to heat it up so it can mix it up, around 30sec.
Mix ingredients together ingredients until smooth then add your whisked egg whites and mix well.
Pour topping over your brownie batter and smooth out until covering the entire surface of the brownie.
Add dish to oven and baking for 20-25 minutes.
Let cool then cut into pieces.THEY ARE AMAZING..Thank you Juli!!!